I am so blessed to have had and continue to have the opportunity to travel extensively across Europe while studying and working abroad in my twenties. It's an easily taken advantage of privilege that many young adults have access to today, like through growing universities' cultural programs, yet I strive to continue to be utterly grateful for these rich, cultural experiences. 
"If you're twenty-two, physically fit, hungry to learn and be better, I urge you to travel—as far and as wide as possible. Sleep on floors if you have to. Find out how other people live and eat and cook. learn from them—wherever you go"
-Anthony Bourdain
List of Travel During Study Abroad Year 2016-2017:
13 Countries | 26 Cities
My widest consecutive travels yet – when I studied abroad, I got sometimes weeks off from university classes and non-demanding projects that opened up my schedule for traveling across Europe. I traveled via plane, train and bus, with large and small groups as well as solo travel, and in hostels, Airbnb's and hotels; thus making the most out of my hard-earned waitressing + funded money and saw places I'd been pining over on Pinterest for years!
FRANCE: Grenoble, Paris, Marseilles, Arles, Lyon, Vienne, Aix-en Provence, Nice
ITALY: Genoa, Cinque Terre
BELGIUM: Brussels, Brugges
SPAIN: Barcelona
PORTUGAL: Lisbon, Sintra
SWITZERLAND: Zurich, Geneva
DENMARK: Copenhagen
SWEDEN: Lund, Malmo
GERMANY: Munich
CZECH REPUBLIC: Prague
AUSTRIA: Vienna
NETHERLANDS: Amsterdam
MONACO: Monaco, Monte-Carlo
---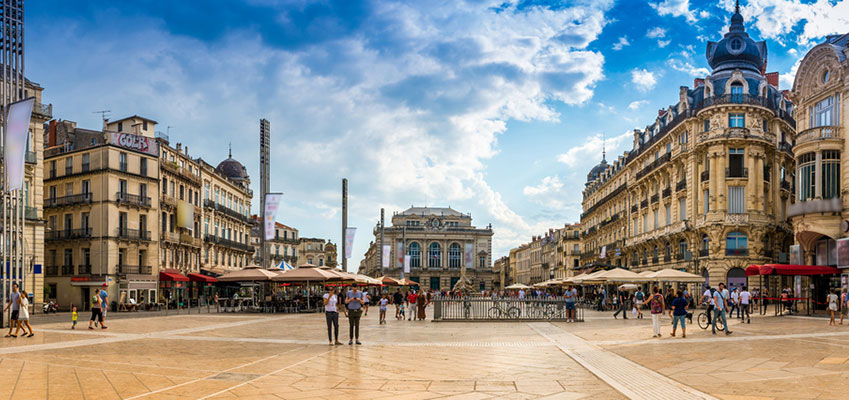 List of Travel During Au Pair/TAPIF Year 2018-2019: 
3 Countries | 10 Cities (new)
My second stint abroad, I had more of a demanding schedule taking care of and teaching children, therefore my list of travels diminished. I decided to stick to traveling within my adopted country more – France – as well as took advantage to visit friends I met last time I lived abroad, who still lived in exciting, major cities. This way, I got to do more local activities with my friends and experienced richer cultural experiences.
FRANCE: Brittany, Normandy, Bayeux, Strasbourg, Corsica
UNITED KINGDOM: London
NETHERLANDS: Rotterdam, The Hague, Delft, Utrecht
---
List of Travel During Internship Abroad Year 2020-2021 (COVID-19): 
Living abroad during the pandemic … it was completely my choice to accept an international internship during this time knowing my cultural experiences would be lower, however I have still gotten to experience local culture and even blend in as tourists are obsolete. Seeing my newest adopted country through clouded lenses in a blurry time have not only shown me what it's like to be German, but how theise people's strong mentalities and values shine brightly in harship.
1 Country | 2 Cities (new)
GERMANY: Stuttgart, Nuremburg
---
Places I Want to Travel to in the Future:
Oh to dream! This is my list of places that I have heard of and dream of seeing. As I have seen so much of Europe already, I am so excited to experience more radical cultures than my own like in Asia, Africa and the Middle East.
JAPAN: Tokyo; Tokyo Bay, Kyoto
GERMANY: Berlin, Frankfurt, Hamburg
AUSTRIA: Linz
THAILAND: Bangkok
UNITED STATES OF AMERICA (USA): Boston, MA; New Orleans, LO
CANADA: Niagra Falls, Quebec, Toronto
INDIA
SINGAPORE
GREECE
CROATIA
TURKEY: Istanbul, Cappadocia
SOUTH AFRICA: Cape Town
NORWAY
ISRAEL
ICELAND
ect.